MWR Aquatics
MWR FITNESS CENTER AND POOL (BLDG 17)
CURRENTLY SCHEDULED TO REOPEN TUESDAY, JULY 7, 2020
Please read and be familiar with the following operating conditions before arriving:
ELIGIBILITY: Authorized Patrons will include Active Duty (ID required). Uniform PT gear is required. Limited Capacity (limits posted in all impacted areas).

SCREENINGS: Patrons will be screened, including temp check, before entering.

WOUNDED WARRIORS: Wounded Warriors are limited to using the pool, with access granted by reservation only and with documentation of WW status.

RESERVATIONS: Reservations are required to use the pool. Reservation forms will be posted online.

FACEMASKS: Facemasks are required at all times when moving through out the facility or not able to maintain 6-feet from another person. Facemasks are not required in the cardio room* and racquetball courts* when patrons are actively using equipment.

PHYSICAL DISTANCING: Patrons will be responsible for their own physical distancing. Staff will monitor all areas and remind patrons who are not in compliance.

TIME RESTRICTIONS: Pool reservations are limited to 30 minutes. Workouts are limited to 60 minutes.

LOCKER ROOMS: Patrons should arrive ready to work out, but may change out before leaving. Showers are closed. Lockers are not available.

BAGS: Bags must be placed on tables outside workout rooms.

TOWELS: Towels will not be provided. Please plan to bring your own towel if needed.

WATER: Plan to bring your own water. Water fountains will be closed except for bottle filling station.

WIPE DOWNS: Use the gym wipes provided to thoroughly clean equipment, accessories, and the area used before and after use.

RESTROOMS: Bathroom facilities and sinks will be available.

POOL AREA: Lap swimming only. Swim aid equipment will not be available.

BASKETBALL COURTS: Use of the gymnasium/basketball courts for group PT will be by reservation only. No organized sports will be allowed (basketball, volleyball, dodgeball, etc.)

FLOOR CONTACT: Floor mats will not be available. Exercises that bring your hands in contact with the floor are prohibited.
OCCUPANCY/SPACING RESTRICTIONS:
Weight Room: 20

Machine Weight Room: 6

*Cardio Room: 20 - All patrons must remain at least 10 feet apart.

*Racquetball Room #1: 5 - Physical distancing is required.

*Racquetball Room #2: 6 - Physical distancing is required.

Indoor Track: Physical distancing is required.

Spin Room: Closed until further notice.
Updated: July 1, 2020
?
___________________________
Submit your concerns, comments and suggestions.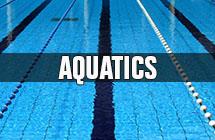 Your responses will assist in our continuous process improvement measures for our programs.
Click on image to begin!