Community Recreation
MWR Bethesda Community Recreation program engages patrons by providing recreational programs and services in the areas of outdoor recreation, community events, discount tickets to attractions and vacation bookings, leisure skills development, recreation equipment rentals, parks and picnic areas and information and referral to a variety of recreational offerings in the local area.
VOLUNTEER with MWR Community Recreation
Please EMAIL US for volunteer opportunities at one of our community events!
DIY Craft KITS featured every month!
Equipment Rentals-RV Storage
MWR Bethesda Community Recreation Equipment Rentals -Coming soon!
For equipment rental opportunities in the area, please click links below.
NSA Washington Community Recreation Equipment Rentals 1411 Parsons Ave, Washington, DC 20374

Fort Meade Recreation Equipment Rentals 4409 Llewellyn Ave, Fort Meade, MD 20755

JBAB Force Support Squadron Outdoor Recreation Center Equipment Rentals & RV Storage 20 MacDill Blvd, Washington, DC 20032
___________________________
Submit your concerns, comments and suggestions.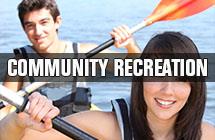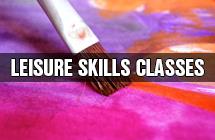 Your responses will assist in our continuous process improvement measures for our programs.
Click on image to begin!