Fitness Center
____________________________
HPCON BRAVO OPERATIONS
MWR FITNESS CENTER AND POOL (BLDG 17)
OPEN: Please read and be familiar with the following operating conditions before arriving:
ELIGIBILITY: Authorized Patrons include Active Duty service members, installation Fire and Security personnel, DoD civilians, Retirees, Dependents and NSAB Contractors*. Government-issued ID and PT gear upon entry are required.
*Current fees for NSAB Contractors: $10/day, $20/week, $50/month
PHYSICAL DISTANCING: Patrons will be responsible for their own physical distancing. Staff will monitor all areas and remind patrons who are not in compliance.

TIME RESTRICTIONS: Pool time is limited to 60 minutes. Workouts are limited to 60 minutes.
FACEMASKS: Required.
LOCKER ROOMS:
Every other shower open/available.
Locker rooms will close for 30 minutes twice a day for cleaning (0930-1000, 1700-1730)
Patrons must provide their own towels
Lockers open every 6 feet to encourage social distancing
Lockers are available during workouts only. No items may be left in the lockers after workouts.
All patrons must continue to adhere to CDC guidelines.
BAGS: Bags must be placed on tables outside workout rooms.

TOWELS: Towels will not be provided. Please plan to bring your own towel if needed.

WATER: Plan to bring your own water. Water fountains will be closed except for bottle filling station.

WIPE DOWNS: Use the gym wipes provided to thoroughly clean equipment, accessories, and the area used before and after use.

RESTROOMS: Bathroom facilities and sinks will be available.

POOL AREA:
Lap swimming only.
Military-issued PT gear is required for active duty.
Wounded Warriors are limited to using the pool with access granted by email reservation only and with documentation of WW status.
Personal bags must be stored on chairs and not on the pool deck.
Swim aid equipment will not be available.
BASKETBALL COURTS: Use of the gymnasium/basketball courts for group PT will be by reservation only.

FLOOR CONTACT: Exercises that bring your hands in contact with the floor are prohibited. Floor mats will not be available. Patrons may bring their own mats.
Updated: August 5, 2021
___________________________
Submit your concerns, comments and suggestions.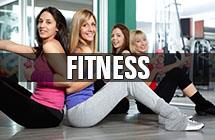 Your responses will assist in our continuous process improvement measures for our programs.
Click on image to begin!