Fitness Center
MWR FITNESS CENTER AND POOL (BLDG 17)
ELIGIBILITY:
Authorized Patrons include Active Duty service members, and installation Fire and Security personnel. Government-issued ID and PT gear upon entry are required. Limited Capacity(limits posted in all impacted areas).
WOUNDED WARRIORS:
Wounded Warriors are limited to using the pool, with access granted by email reservation only and with documentation of WW status.
____________________________
HPCON FITNESS CENTER/POOL OPERATION DETAILS Please read and be familiar with current operating conditions before arriving. Updated 4/12/21
___________________________
Submit your concerns, comments and suggestions.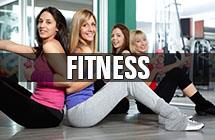 Your responses will assist in our continuous process improvement measures for our programs.
Click on image to begin!