Food & Beverage
Daily Grind Warrior Cafe
The Daily Grind, located in the Warrior Cafe, proudly serves Starbucks. Offering freshly brewed lattes, cappuccinos, espressos, smoothies, frappuccino's, brewed coffee and more. Bottled beverages, Fresh baked goods and Grab n' Go meals. FREE WiFi is available.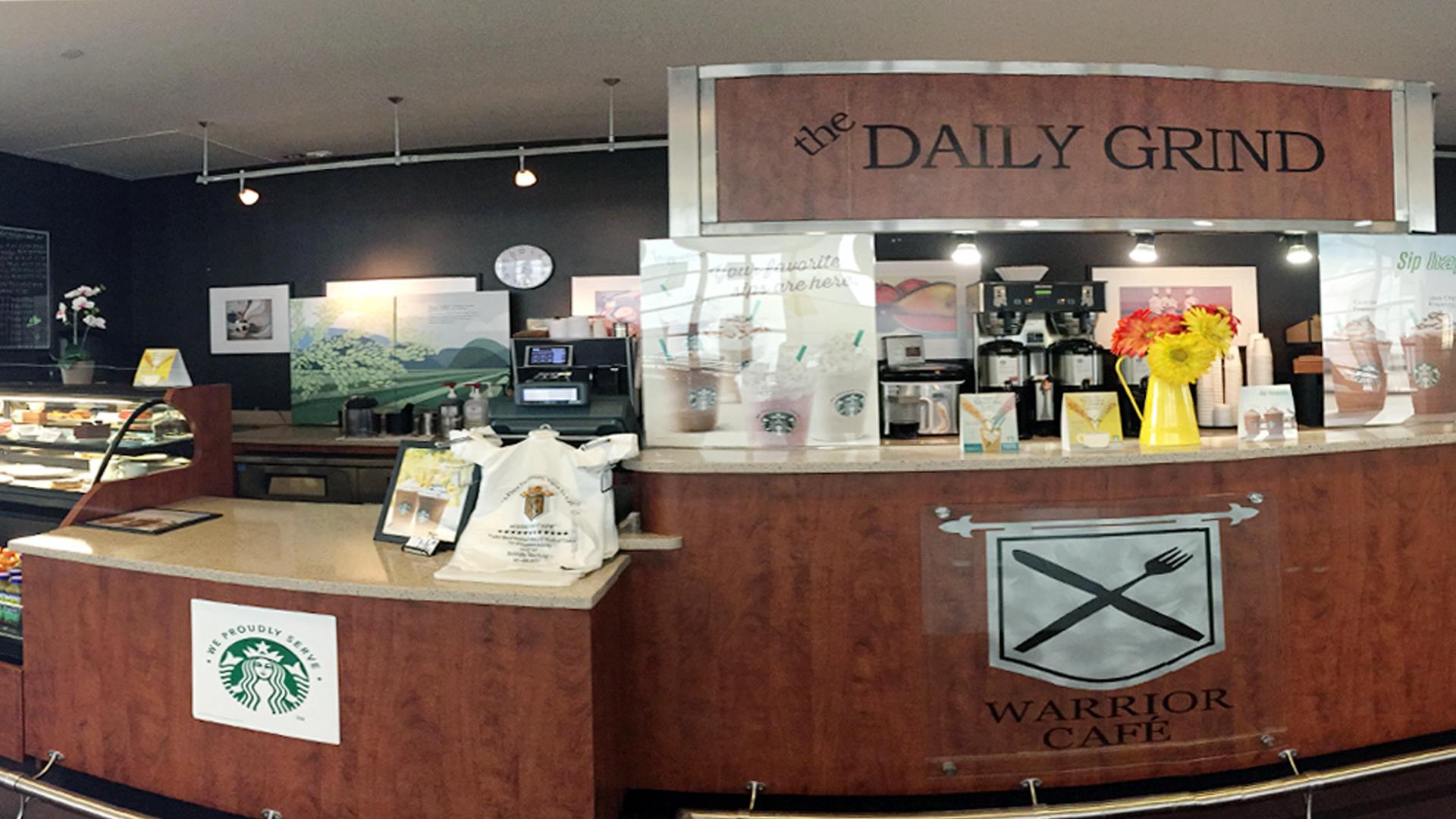 Warrior Cafe and Catering
LUNCH MENU 11 a.m.-1 p.m.
Daily Entrees & Specials are posted to Facebook,and Instagram.
#WarriorCafeEntrees #WarriorCafeSpecial
A La Carte Grill Menu (Evenings & Weekends)
Pancakes (2)

French Toast (2)

Waffles

Eggs to Order

French Toast (2)

Hot Dogs

Spicy Wings

Hamburger/Turkey

Cheeseburger

Bacon Cheeseburger

Steak or Chicken Cheesesteak

BLT

Grilled Cheese

Quesadilla (Chicken/Beef/Cheese)

Fried Fish of the Day

Calzone (Cheese or Pepperoni)

VEGAN

Vegan Cheesesteak (Mushrooms, Peppers & Onions)

Green Goddess Wrap (Kale Chips & Guacamole)

Beyond Burger
__________________________
BREAKFAST: Eggs to order, fresh Donuts and homemade Pastries. Grits, Porridge and more.
ENTREES: Daily specials for lunch and dinner.
GRILL: Cooked to order Burgers(Beef, Turkey, Vege), French Fries, Sweet Potato Fries, Onion Rings and more.
DELI: Panini and Cold-cut sandwiches, Wraps, Chicken Salad, Tuna Salad, Egg Salad
SALAD: Fresh Salads and Fruit, Meats, Cheeses and so much more. Full Service Salad Bar serving Specialty Salads with a variety of healthy combinations.
PIZZA and PASTA: The café's brick oven fires up each day for freshly-baked Bread and Pizza, sold by the slice or whole pie. Pasta with Marinara, Meat Sauce or Alfredo. Calzones and Garlic Bread
DESSERT: Freshly baked Cookies. Homemade Pastries, Cakes, Pies, Pudding, Tarts and more! Ice Cream too!
___________________________
Submit your concerns, comments and suggestions.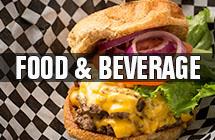 Your responses will assist in our continuous process improvement measures for our programs.
Click on image to begin!