Intramural Sports
MWR's intramural sports program offers a variety of sports throughout the year including men's and women's intramural- and varsity-level sports such as basketball, 35+ basketball, softball, flag football, soccer, volleyball, kickball, horseshoes and racquetball.
___________________________
Submit your concerns, comments and suggestions.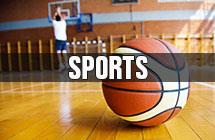 Your responses will assist in our continuous process improvement measures for our programs.
Click on image to begin!